The Market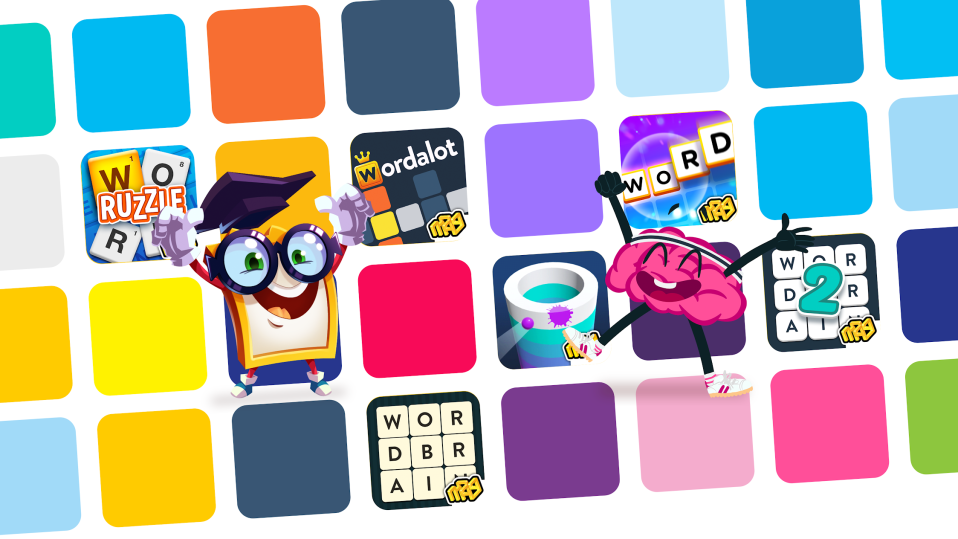 Mobile applications
Mobile applications are becoming the primary interface to consume digital media while at the same time driving user engagement and brand loyalty. Further, apps are expected to become even more important as the smartphone adoption is expected to increase, presenting significant opportunities for game developers to target and attract potential new audiences.
SEGMENT BREAKDOWN OF GLOBAL GAMES REVENUES
Source: Newzoo 2018 GLOBAL GAMES MARKET REPORT
Mobile Games market
Gaming has become the world's leading entertainment. If you add up all playing and viewing hours, gaming is now the world's favorite pastime. With more than 2.3 billion active gamers and 46%, or 1.1 billion people spending money on games, the trend is just becoming stronger. Market intelligence provider Newzoo estimates that in 2021 there will be over 2.6 billion gamers worldwide. Since 2008, gaming has claimed an increasingly large share of the total spend on entertainment. In 2008, 35% of the total consumer spending on entertainment was attributable to gaming, whereas movies and music corresponded to 44% and 21%, respectively. In 2015, 53% of the total consumer spending on entertainment was attributable to gaming, a 54% increase from the level in 2008. The trend is expected to continue, with the share of spending on gaming predicted to increase to 55% of all spending on entertainment in 2019. The mobile gaming industry has traditionally been considered to be characterised by low barriers to entry. However, developing and publishing successful mobile games that generate what can be thought of as significant revenue demands more and more from developers. As a larger game developer with advanced infrastructure and established development processes, MAG has the capacity to continue creating those successful games within an increasingly competitive market.
the casual gamer
Consoles and PCs used to dominate the market in the past, but the growth in casual gamers and mobile technology has caused mobile platforms to become the largest. Casual gamers entertains themselves with games when time presents itself while hardcore gamers arranges their schedules around their gaming. Casual gamers mirror the population more than hardcore gamers in terms of age and gender. Out of a total of 2.1 billion gamers, some 63% are female and 23% are over 65, according to research from marketing agency Mediakix.
Mobile Games revenue
Mobile gaming will for the first time contribute more than half of all gaming revenues, with mobile gaming growing 25.5% year-over-year to $70.3 billion, according to the 2018 Global Games Market Report by Newzoo. Publishers have established that mechanics from PC and console games can be successfully adapted to mobile screens and controls. China leads the top 100 countries by game revenues, with $37.9 billion in revenues in 2018. The U.S. and Japan remain the second and third largest, with $30.4 billion and $19.2 billion, respectively. The German games market will total $4.7 billion this year, placing it at #5 and the largest market by game revenues in Europe. The mobile gaming market is expected to grow 17% CAGR from 2017 until 2021.
Mobile Advertising Market
A lot of big or mid-size mobile publishers combine in-app purchases and in-app ads in their apps so advertising is becoming a natural part in the majority of mobile games. This year, driven by display ads, mobile will account for 69.9% of all digital advertising according to eMarketer. With a 33.9% share of total US ad spend, mobile will pass TV as the leading advertising medium in the world's largest ad market—and eMarketer expects that share will grow to a whopping 47.9% by 2022. Overall, mobile advertising will grow more than three times faster than total media this year, 23.5% vs. 6.6%. Transitioning competition from traditional to mobile formats is leading to escalating ad prices as brands vie for mobile placements.
Sources:
THE MOBILE GAMING INDUSTRY By Mediakix published March, 2018
The 2018 Global Games Market Report by Newzoo.com published June 20, 2018

Mobile Ad Spending to Surpass TV in 2018 by eMarketer.com published Apr 19, 2018