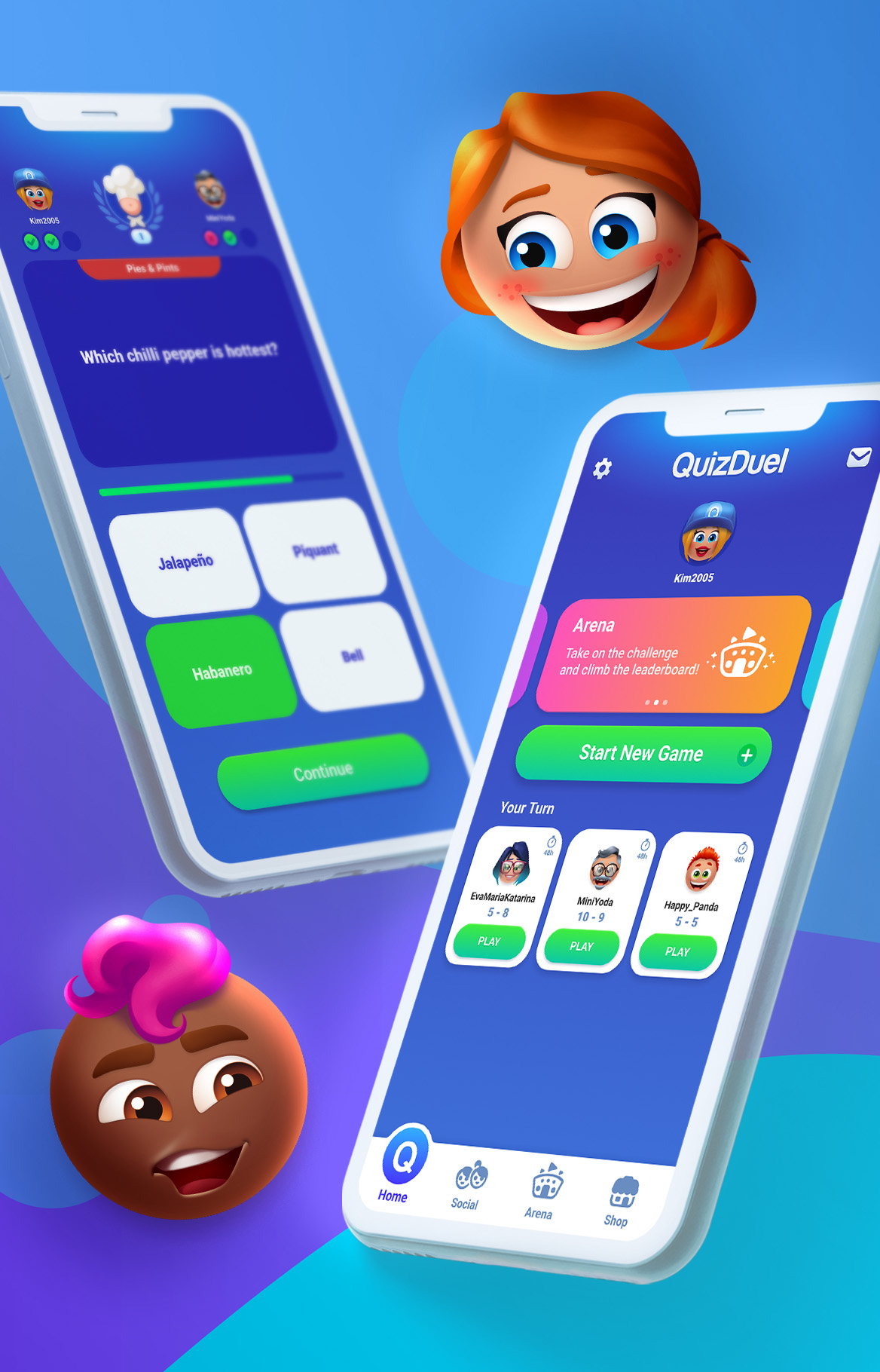 QuizDuel
QuizDuel takes your trivia knowledge to the next level! Challenge your brain and test your reflexes as you play games against friends and players from around the world!
Hundreds of thousands of trivia questions across 20+ categories, means your brain will get a serious workout in the most addictive quiz & trivia game out there!
SOLO MODE - beat the boss and build your skills! Progress through chapters and test your skills in fun categories!
ARENA - the ultimate challenge! Play exciting categories that change daily, battle and compete with up to four other arena players at a time!
CLASSIC - challenge friends and family! Play one-on-one against friends or random opponents classic-game style!
SPECIAL QUIZZES - curated weekly and monthly special quizzes

FAQ- Learn more
Support - Contact us