 WordBrain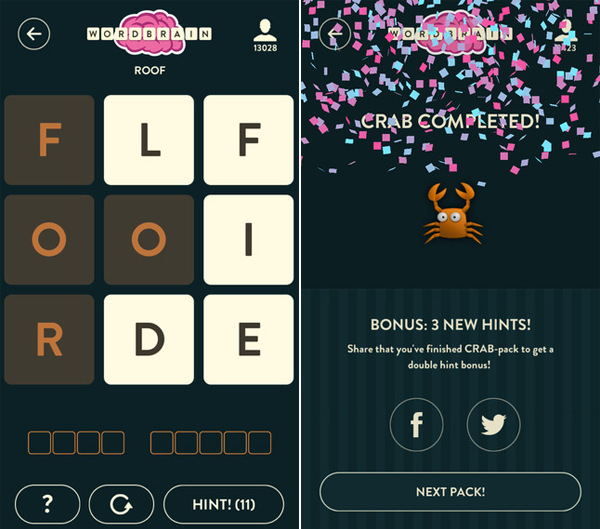 Wordbrain
WordBrain challenges you to find specific words on the boards. Take care in collecting the letters, because the order of the words and the tiles you pick will determine if you can solve the entire puzzle! Advance through the stages and unlock hints and bigger and bigger boards!
WordBrain is one of the most popular word games in the world! Join over 40 million other brainiacs and play WordBrain!
WordBrain is available on iOS, Android, and Amazon.
FAQ- Learn more
Support - Contact us
DownloadDownload Follow Wordbrain on Facebook Follow Wordbrain on Twitter