MAG Interactive's 'Ruzzle' Franchise Hits Whopping 70 Million Download Mark!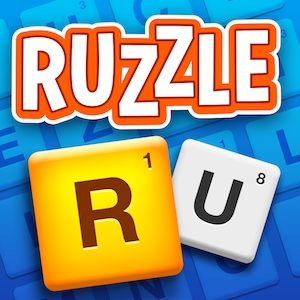 Swedish game developer MAG Interactive is excited to announce its flagship mobile franchise Ruzzle has surpassed 70 million downloads. The very first in MAG Interactive's game roster, Ruzzle is an award winning fast-paced word game available for free on iOS and Android. Since it's launch in 2012 it has topped the charts of the App Store and Google Play across 145 countries and remains one of the most played word games on the market today. Ruzzle Adventure joined the franchise in 2014 and has over 5 million downloads.
"We're thrilled about this milestone for Ruzzle and proud that after nearly five years it is still popular amongst new and old fans alike", said Johan Persson, Vice President of Product at MAG Interactive. "We have a soft spot for Ruzzle, as it was the first game that we developed and put us in the spotlight. The success of the franchise proves that quality titles can be successful for many years with the right formula of keeping players engaged and happy".
Featuring addictively fun gameplay inspired by the board games Boggle and Scrabble, Ruzzle challenges you to form as many words as possible by drawing your finger across scrambled letters to connect the letters. The bigger the word, the more points you earn as you battle a friend or random opponent in three 2-minute rounds. Regular tournaments and rewards for leveling up keep Ruzzle fresh and fun for players everywhere! For more information about Ruzzle, visit this page.
Like Ruzzle on Facebook
Follow Ruzzle on Twitter
Media Contact
Vaiva Vitkute
Plan of Attack on behalf of MAG Interactive
vaiva@planofattack.biz