Ruzzle Celebrates 5-Year Anniversary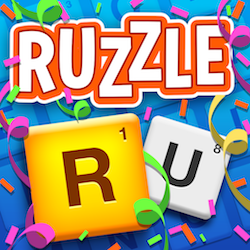 Team Battles Commence in The Most Played Word Game in the World
Stockholm, Sweden — March 30, 2017 — MAG Interactive celebrates Ruzzle's birthday today, as the addictively fun mobile word game that has been downloaded over 70 million times worldwide turns five years old. In honor of this huge milestone MAG has introduced a new game mode with the introduction of Team Play, that allows players to pair up with friends and battle against other teams for the weekly League champion title. Ruzzle – one of the most social mobile games in the market just got even more social!
"This is a big day for MAG, as our first-born turns five years old", said Daniel Hasselberg, CEO of MAG Interactive. "In today's saturated mobile market we are thrilled that Ruzzle still has such a dedicated following, and we continue to add new fun features, such as the new Team Play, to keep the experience fresh and fun for established and new players".
For the occasion, MAG Interactive created an infographic illustrating interesting facts about Ruzzle and its accomplishments since its launch five years ago. For instance, overall 23 billion rounds of Ruzzle have been played that took players 100,000 years to finish. Ruzzle is also responsible for countless new friendships made through the in-game chat system, that has even led to three happy marriages! Besides all this, Ruzzle has been Top 10 word game in 145 countries.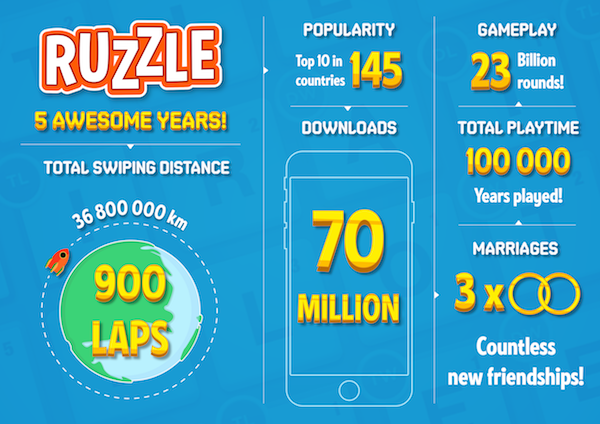 Media Contact
Vaiva Vitkute
Plan of Attack on behalf of MAG Interactive
vaiva@planofattack.biz