Swedbank Robur Invests 80M SEK ($9.7M) in MAG Interactive to Finance the Company's FEO Media Acquisition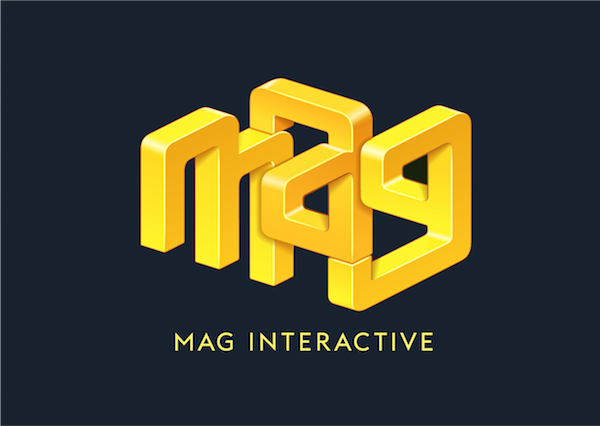 Stockholm, Sweden — October 31st, 2017 — Swedbank Robur's Microcap fund has invested 80M SEK ($9.7M) in the game developer and publisher MAG Interactive as part of the acquisition of FEO Media that was announced October 20, 2017.
The Nordic region's largest fund manager, Swedbank Robur, has secured funding for MAG Interactive's acquisition of FEO Media and its popular trivia franchise, QuizDuel. With an investment of 80M SEK ($9.7M), the firm helps MAG finalize the purchase of FEO Media to round out its third acquisition, following the acquisitions of the game WordBrain in 2014 and the company Delinquent Interactive in 2015.
"We are very happy to work with Swedbank Robur to finalize the acquisition of FEO Media and continue to build these great brands and cater to our players", said Daniel Hasselberg, CEO of MAG Interactive. "Investments like this help us play an active part of the consolidation in the games market. We pride ourselves on being a part in keeping a great intellectual property like QuizDuel in Swedish hands".
"It is exciting to have the opportunity to invest in MAG Interactive and at the same time help realizing the truly strategic acquisition of FEO Media. The development of a strong Nordic cluster in the games sector is something we strongly believe and want to play an active part in. Mobile games have proven over time to be a stronger and more profitable business than most of us expected a few years ago and MAG is a great example of that with a global, profitable business with fantastic future potential. We look forward to being a part of MAG Interactive's continued journey" says Microcap's fund manager, Erik Sprinchorn.
Following the acquisition of FEO Media, MAG Interactive now has a leading position in mobile word games as well as trivia. The game developer now reaches over 10 million monthly active users and the portfolio games including globally successful Ruzzle, QuizDuel and Wordbrain have more than a total of 200 million downloads.
Launched in April 2017 the Microcap fund consists of a concentrated portfolio of small, innovative Nordic companies. Microcap is a special fund that has more free investment rules than traditional mutual funds and invests primarily in shares in a concentrated selection of small companies in the Nordic countries with an emphasis on Sweden.
About MAG Interactive
MAG Interactive is a mobile gaming company built on creativity and passion. With offices located in Stockholm and Brighton, the team is working hard towards one goal: to create high quality games that make players want to come back for more. The company exceeded 100 million downloads across its portfolio in 2016 and has just surpassed 70 million downloads with its flagship franchise, Ruzzle. MAG Interactive was also included in the Inc. 5000 List of the fastest growing companies in Europe for 2017. MAG Interactive's most successful titles include Ruzzle, Ruzzle Adventure and Wordbrain, all of which have reached #1 spots on the App Store and Google Play. For more information visit http://maginteractive.com
About Swedbank Robur
Swedbank Robur is the largest fund manager in the Nordic region with over SEK 1.1 trillion (over $130B) in managed capital. The trustee has about 3.1 million customers in Sweden and 1.1 million in the Baltic countries. In total there are about 80 investment funds under the Swedbank Robur brand, covering all major regions, sectors and asset classes.